This carnivore "fried rice" recipe is one hundred percent carnivore with no rice in it. White fish flakes are used to replace the rice.
This is a nutritious one-pan breakfast, lunch or dinner recipe for those of you who like to break the monotony of steak at every meal every day or for those who still miss non-carnivore dishes like fried rice.
It is also a convenient meal to pack for lunch at the office.
However, if you like to do so, it's best to pack it in a food thermos because microwaving something containing fish in the office kitchen is probably not very welcome.
Ingredients
4 large eggs
10 oz (280g) ground beef
10 oz (280g) white fish
10 oz (280g) cooked prawns or about 15 oz (430g) of fresh prawns
2 strips bacon (pasture-raised if possible), chopped into small bits
3/4 tsp salt
4 tbs tallow
Instructions
1. Bring ground beef, fish and cooked prawns to room temperature.
2. Heat a thick-base frying pan to high heat. Add 1 tbs tallow and heat till it bubbles. Crack eggs into the pan. Stir regularly and use a spatula or a wooden spoon to break up the fried eggs into small pieces. Transfer to a plate.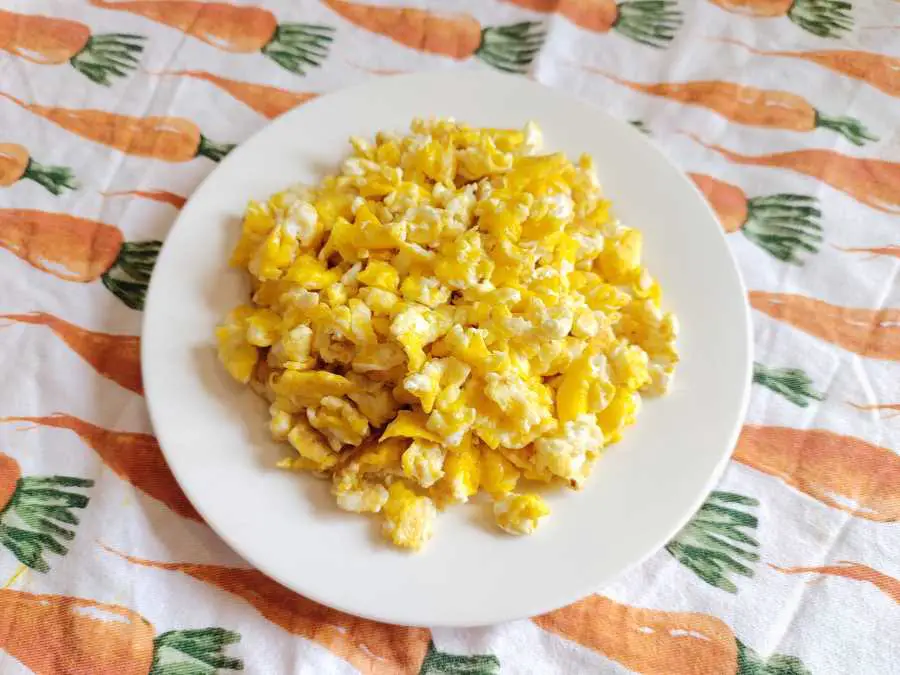 3. Add 1tbs tallow and heat the pan on high heat again. Once the pan is hot, add the meat.
Brown the meat for several minutes till the meat is brown throughout and there's no sign of pink left.
While the meat is being browned, break it up into small pieces with a spatula or a wooden spoon but only stir every few minutes. Transfer to a plate.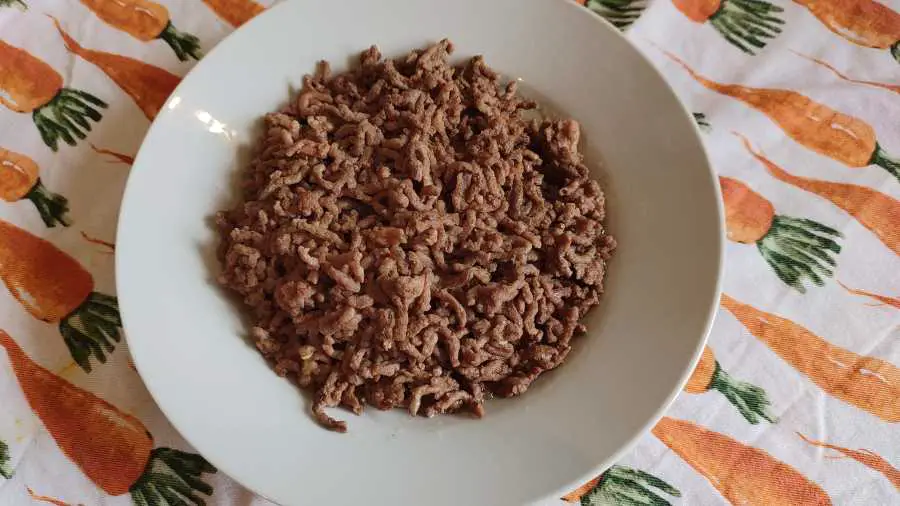 4. Add 1tbs tallow and heat the pan on high heat again. Add the white fish (use any type of boneless fish fillet you like).
Cook till the fish is golden on both sides. Reduce heat and cook till it is soft and cooked through. Transfer to a plate.
Wait till it cools down and break it in to small pieces with your hands or a spatula.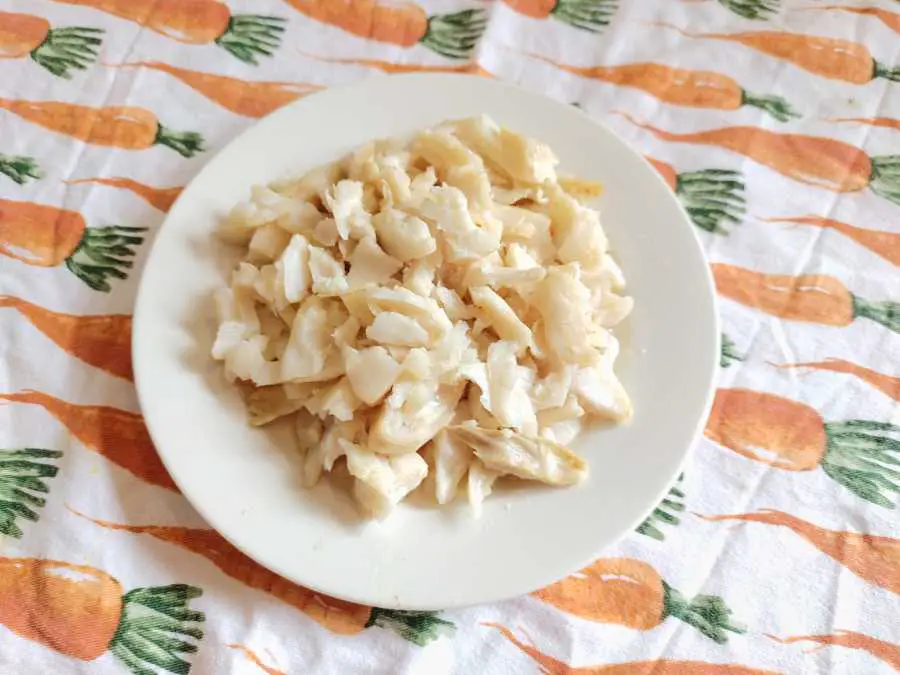 5. Heat the pan on high heat. Add chopped bacon bits and fry till the bacon is cooked and all the juice has evaporated.
If you enjoy bacon, you can use more bacon for this recipe. Here I only use two strips for added flavor.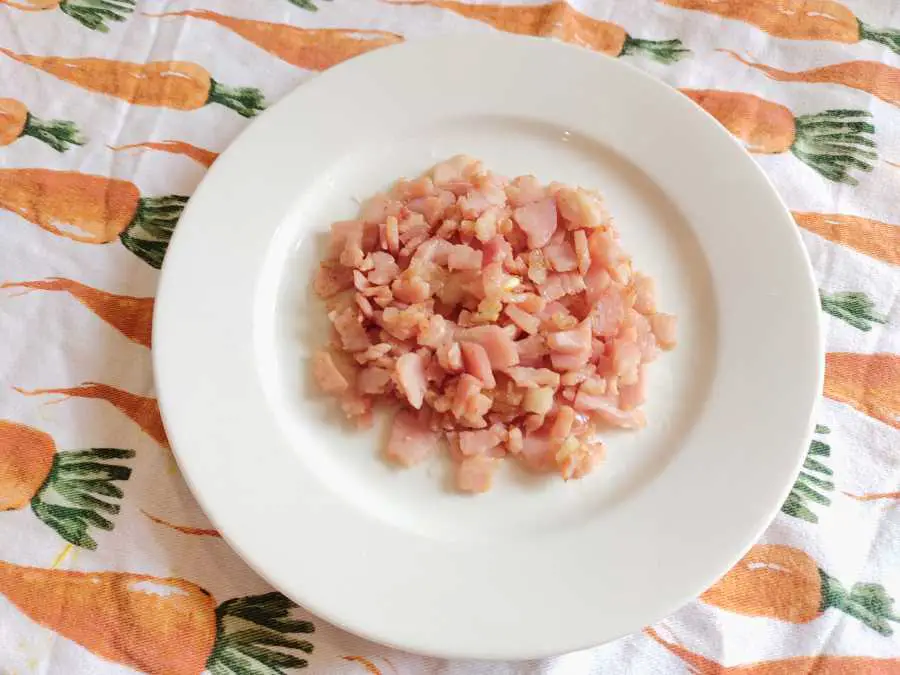 6. If you use raw prawns, remove heads, peel, and devein. Heat the pan on high heat, add 1 tbs tallow and wait till it's hot. Add the raw prawns. Fry for about 3 minutes or until they have turned pink. Discard any juice.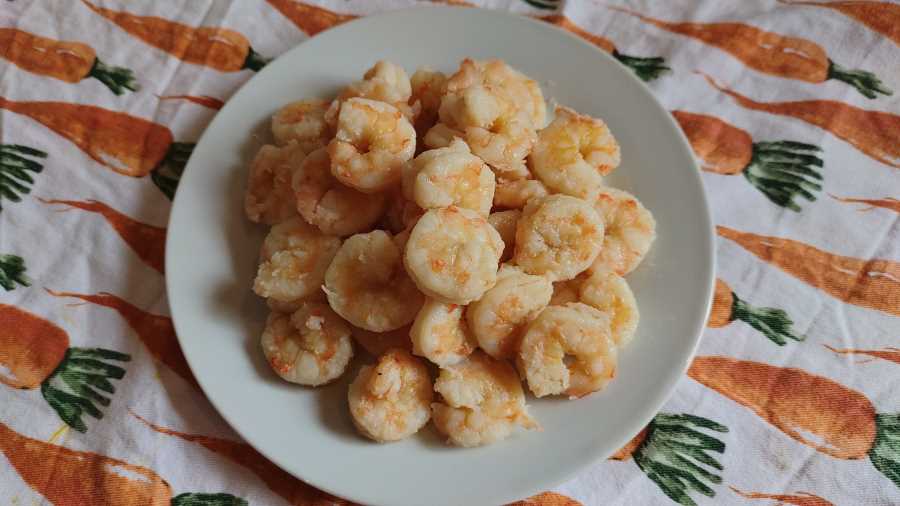 7. Return all the cooked ingredients (eggs, ground beef, fish, prawns, bacon) to the pan on medium heat. Add salt. Stir to combine for a few minutes. Make sure you use a large enough frying pan so it's not overcrowded and difficult to stir.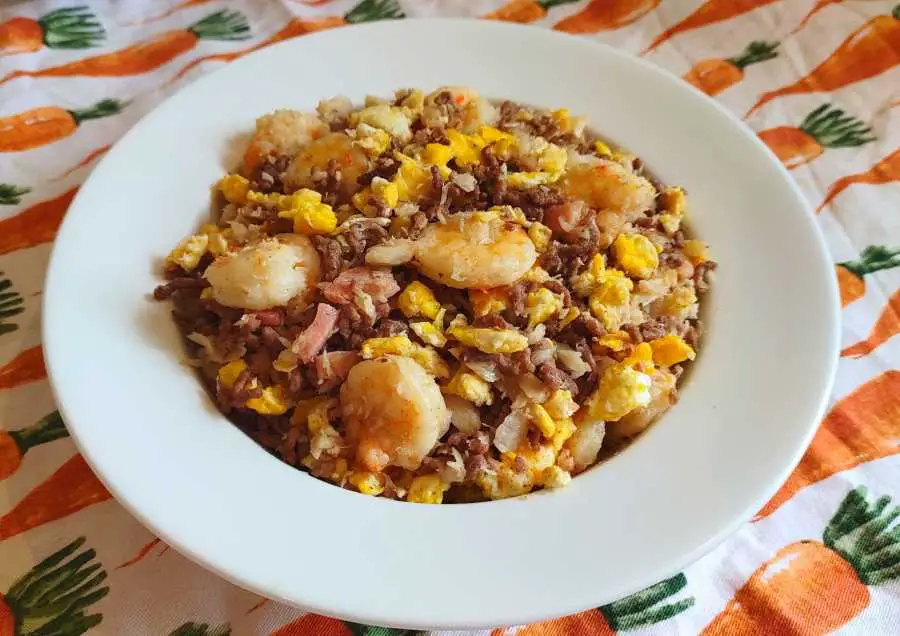 ---
Please check out my other carnivore diet recipes in the recipe library here which is updated regularly.
Disclaimer: The information in this post is for reference purposes only and not intended to constitute or replace professional medical advice. Please consult a qualified medical professional before making any changes to your diet or lifestyle.