Roasted lamb ribs are nutritious, delicious, affordable, and easy to cook. While whole racks of lamb can be expensive, lamb ribs are very affordable and a great choice for those who are on a tight budget. This post will show you how to make a delicious fall-off-the-bone lamb rib roast with very little preparation.
Lamb is a healthy and nutritious food
I have previously written about why lamb is a great food choice on the carnivore diet. In summary, lamb is a healthy and nutritious food option because:
Lamb is mostly grass-fed. You can be certain that lamb imported from New Zealand is 100% grass-fed and lamb imported from Australia is mostly grass-fed. American lamb is more likely to be grass-fed and grain-finished and you should assume it is so unless it's labeled 100% grass-fed. Generally, an animal that has been fed a species-appropriate diet and raised in a natural environment is likely to be healthier and happier and produces better quality and more flavorsome meat
Lamb is fattier than beef. Lamb is generally fattier than beef and this can help you get enough fat on the carnivore diet easier. Lamb ribs have plenty of fat on and you surely don't need to add more fat if you have a meal of just lamb rib roast
Lamb has great flavor. Lamb is usually slaughtered at a young age (under 12 months old) and because of its high-fat content, it is very tender, juicy, and flavorful. Lamb rib roast with just a bit of sea salt still tastes awesome on their own although you can of course add some simple classic herbs for lamb to enhance the flavor if well tolerated
Lamb is very nutritious. Like other ruminant meat, lamb is a great source of good quality protein and fat and is rich in many essential vitamins and minerals such as thiamin, riboflavin, niacin, vitamin B6, vitamin B12, phosphorus, zinc, iron, copper, and selenium.
Lamb is a good source of fats including omega 3 fatty acids. Its omega 3 to omega 6 ratio is around 2 which is very favorable compared to that of pork and chicken. In addition, lamb is rich in bioactive compounds such as taurine, carnitine, conjugated linoleic acid, creatine and endogenous antioxidants.
Lamb rib roast recipe
For those who are not familiar with different lamb cuts, a rack of lamb is a section of ribs near the backbone and usually has 8 ribs with quite a lot of meat on.
On the other hand, lamb ribs are cuts further away from the spine and towards the belly. Generally, lamb ribs have less meat and more fat compared to a rack of lamb.
The simple recipe below will show you how to make tender, juicy, fall-off-the-bone lamb rib roast with just salt or a few basic seasonings.
The process is super simple. Basically, you just rub the lamb ribs with the herbs and spices that you enjoy and can tolerate, roast them on medium heat till they are tender then bring up the heat to caramelize the outside for added flavors.
Because of the long roasting time in this recipe, you'll be able to enjoy all the meat and the connective tissue around the bones as well as the membranes which are a great source of collagen.
Ingredients
3 lb lamb ribs (1.4 kg)
Sea salt to taste (1 to 2 tsp salt depending on your taste)
Optional seasonings for carnivore-ish versions of the recipe:

For "Rosemary Salt Roasted Lamb Ribs": 2 heaped tsp finely chopped fresh rosemary, 2 tsp fine sea salt, 3 tbs melted tallow
For "Lemon Roasted Lamb Ribs": 1 tsp grated lemon rind, 4 minced garlic cloves, 1 tsp black pepper, 2 tsp fine sea salt, 3 tbs melted tallow.
Instructions
Bring the lamb ribs to room temperature by leaving them on the kitchen bench for at least 30 minutes to 1 hour
Pre-heat oven to 320°F (160°C)
In a small bowl, mix all seasonings of your choice
Place lamb ribs in a roasting dish. Rub in the seasoning mixture thoroughly all over the ribs
Wrap the roasting dish tightly with foil
Roast lamb ribs (fat side up) for 100 minutes
Remove the foil wrap. Increase the heat to 400°F (200°C). Roast for another 30 minutes to create a golden crust on the outside and bring out more flavors
Transfer lamb ribs to a plate and let rest for 10 minutes before serving.
Note:
Let the rendered fat in the roasting dish cool and store it in a jar for cooking. If you add herbs and spices to the roast, use a strainer to filter out the residues
If you want to plate the lamb ribs and serve for a special occassion, you'll need a really sharp knife and carefully slice along the rib bones to avoid the meat from falling off the bones
Save the rib bones in a bone bag in the freezer for making bone broth later. Lamb rib bones are quite soft and with just a little more cooking, you can enjoy those rib bones for calcium, other minerals as well as the nutritious red marrow inside the bones
Lamb ribs have a lot of fat which is what make them more flavorsome. However, if you like to limit your fat intake, you can increase the roasting time which will render more fat out of the ribs and reduce their fat content.
Leave the lamb ribs on the kitchen bench or 30 minutes to an hour to bring them to room temperature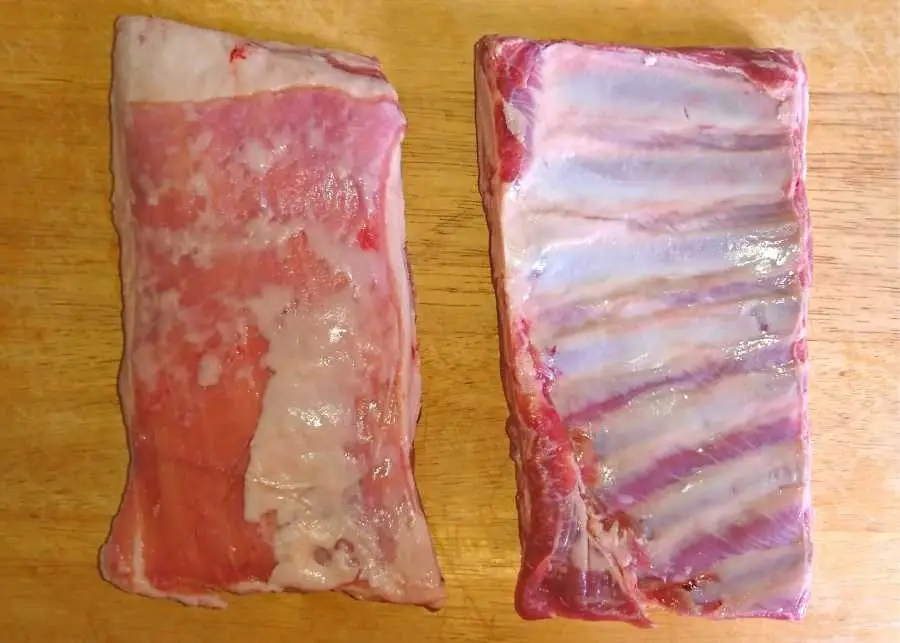 Place the lamb ribs in a roasting dish and rub them with seasonings of your choice. Here I only sprinkled some fine sea salt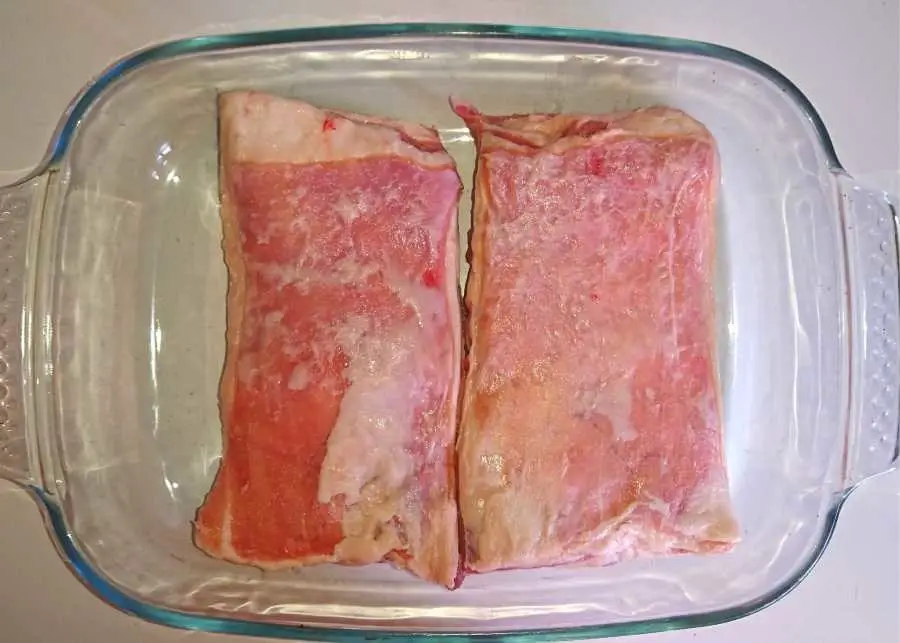 Wrap in foil and roast at 320°F (160°C) for 100 minutes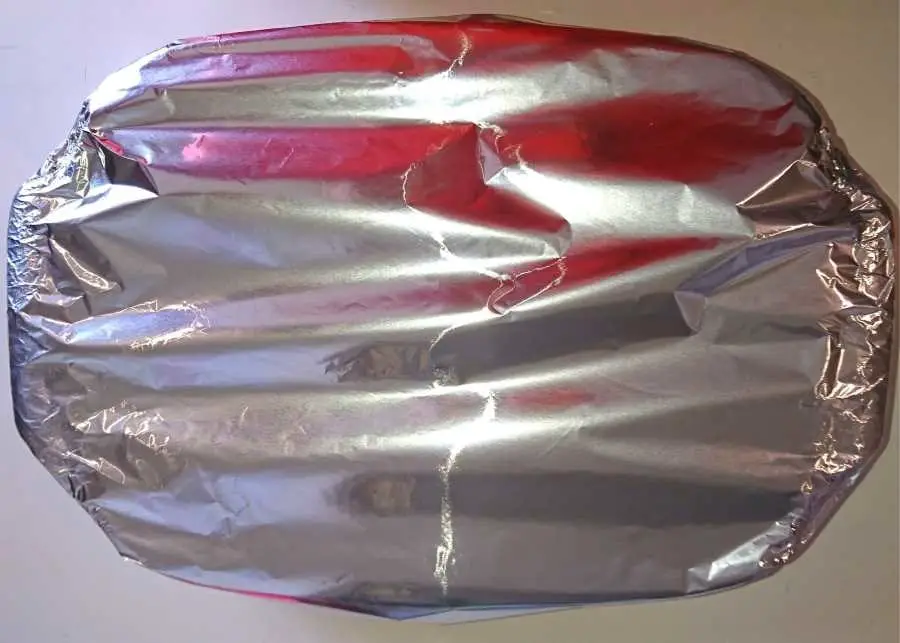 Remove foil wrap and roast at 400°F (200°C) for another 30 minutes to create a golden crust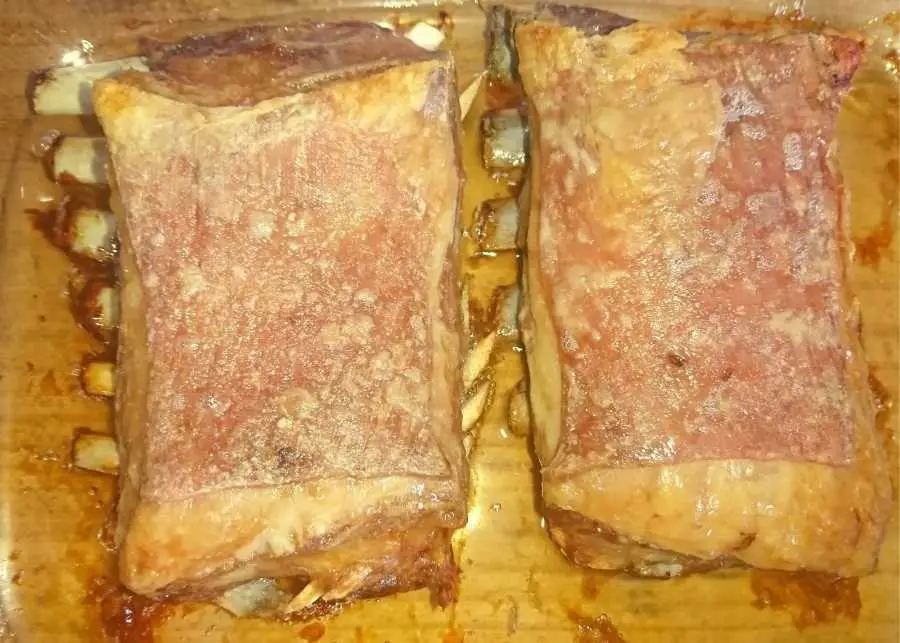 Roasted lamb ribs with a golden and crispy crust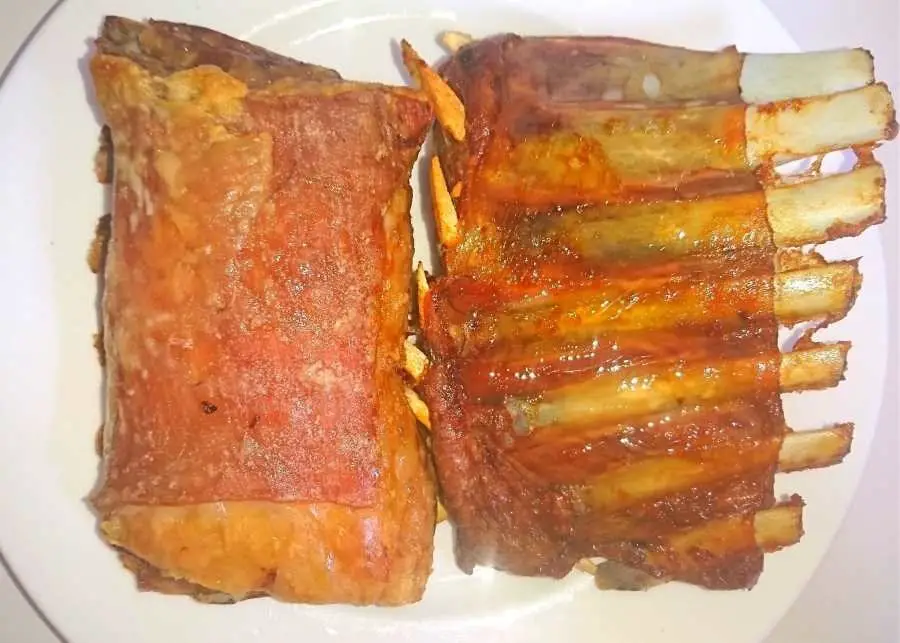 Tender, juicy and full of flavors, lamb ribs can be a feast on their own or paired with a leaner meat dish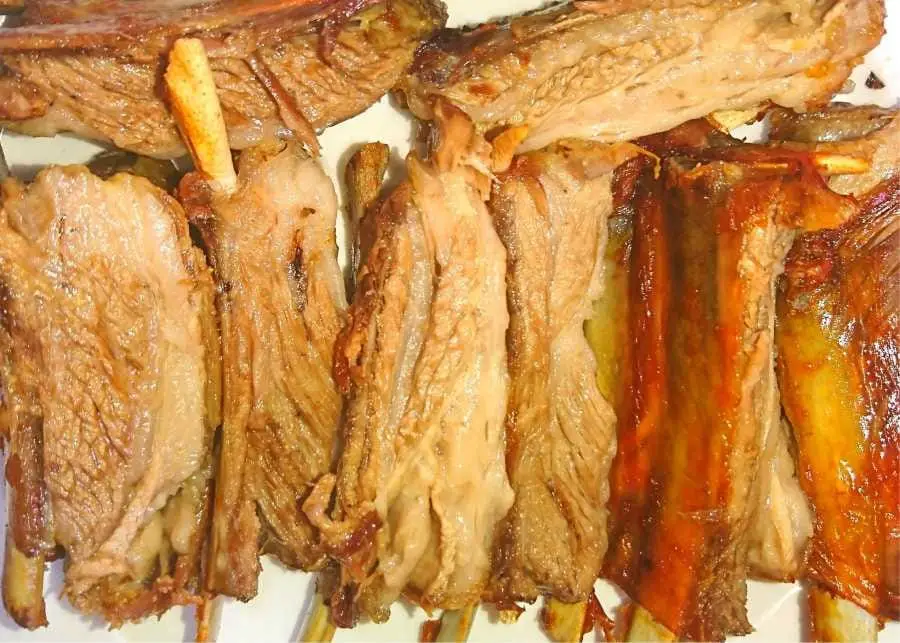 Please check out my other carnivore diet recipes in the recipe library here which is updated regularly.
References
Roast rack of lamb with rosemary salt
Disclaimer: The information in this post is for reference purposes only and not intended to constitute or replace professional medical advice. Please consult a qualified medical professional before making any changes to your diet or lifestyle.