This carnivore-ish slow-roasted lamb shank recipe is very easy and uses only a few simple seasonings but yields delicious tender melt-in-your-mouth lamb shanks.
Ingredients
5 lamb shanks (about 3.5 to 4 lbs or 1.6 to 1.8 kg)
1½ tsp sea salt
1 tsp rosemary
1 tsp thyme
½ tsp pepper
1 cup bone broth
2 tbsp melted tallow
Instructions
Step 1
Bring the lamb shanks to room temperature.
Preheat the oven to 390°F (200°C).
Step 2
French the lamb shanks by inserting a sharp paring knife between the bone and the meat and severing all the connections between the bone and the meat.
Keep running the knife around the bone until all the connective tissues have been detached from the bone.
The purpose of Frenching the lamb shanks is to end up with a more elegant presentation of the shanks after they have been cooked.
As the connective tissues are severed from the bone, the meat will shrink and contract, leaving you with the bare shank bone to hold on to and the meat at the other end. The cooked lamb shanks would look a bit like meat lollipops.
If this is a struggle for you, you can skip this step, it's just for presentation and doesn't affect the taste.
Dry the lamb shanks thoroughly with a paper towel. Rub them with tallow, salt, pepper, thyme, and rosemary.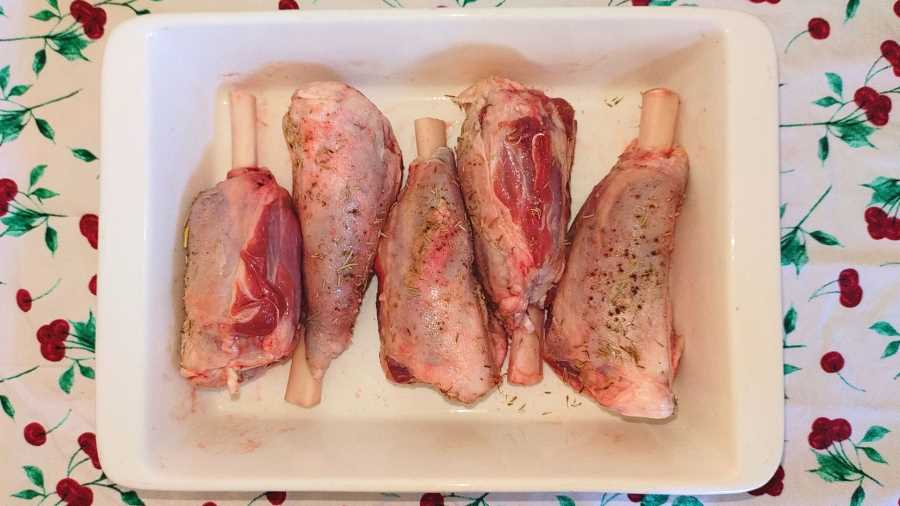 Step 3
Roast the lamb shanks in the oven for 30 minutes to brown them.
After that add stock, cover with foil, and return the lamb to the oven.
Lower the temperature to 325°F (160°C) and roast for 2½ hours or till fork tender.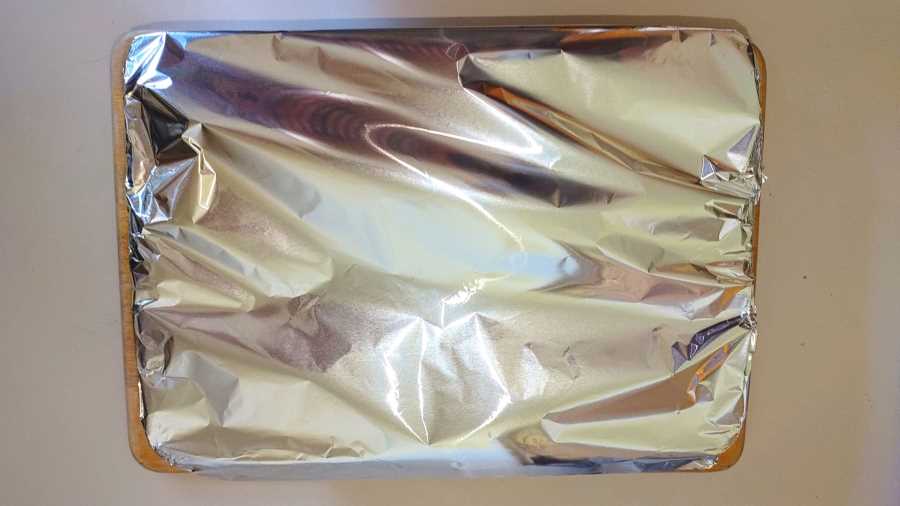 Step 4
Remove foil.
Raise the temperature to 390°F (200°C) and roast for 15 minutes to reduce stock and caramelize the lamb shanks further.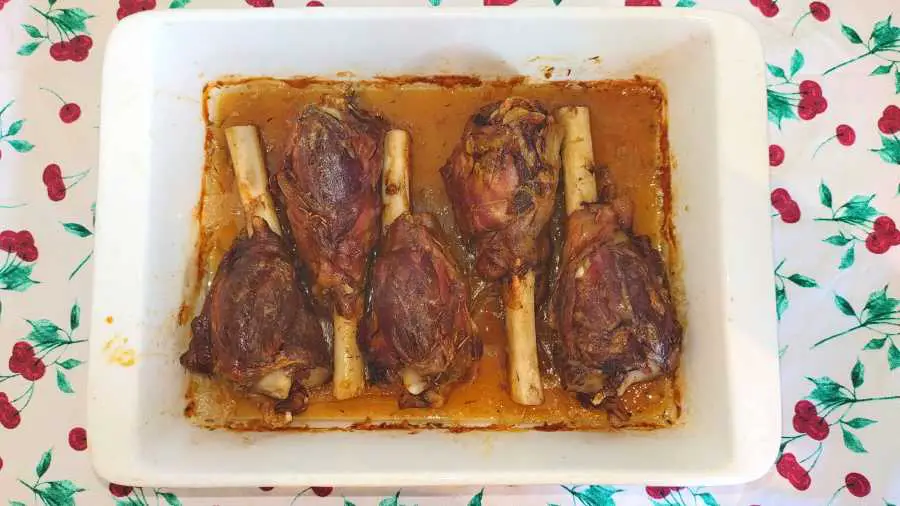 Transfer the lamb to a plate and drizzle with the remaining juice from the roasting dish.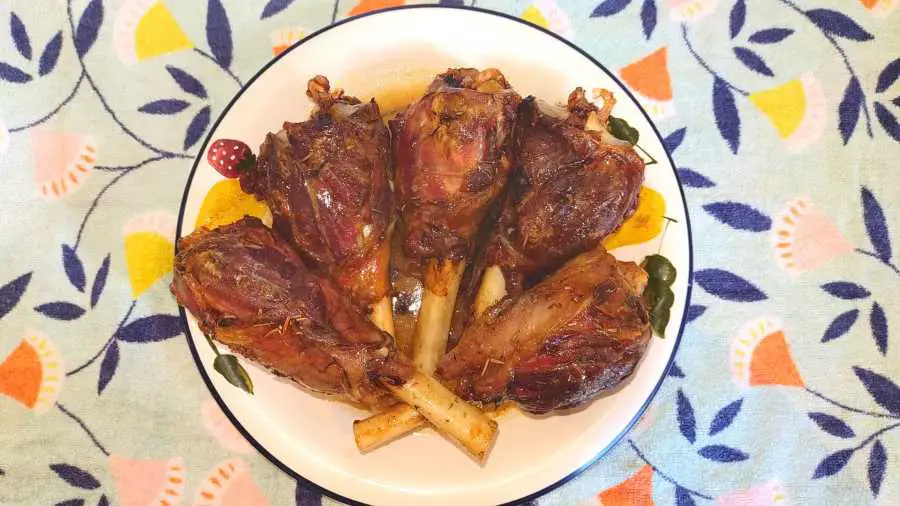 These slow-roasted lamb shanks are a great way to add more collagen to your diet. The meat is soft and flavor-rich, the tendons are very tender, and the bone marrow is delicious.
Lamb in general is very healthy and nutritious.
They are mostly grass-fed and have a great nutritional profile.
Like other ruminant meat, lamb is a great source of good quality protein and fat and is rich in many essential vitamins and minerals such as thiamin, riboflavin, niacin, vitamin B6, vitamin B12, phosphorus, zinc, iron, copper, and selenium.
It is also a good source of fats including omega-3 fatty acids. Its omega 3 to omega 6 ratio is around 2 which is very favorable compared to that of pork and chicken.
If you don't eat a lot of oily fish, it's all the more reason to add fatty lamb cuts regularly to your diet.
In addition, lamb is rich in bioactive compounds such as taurine, carnitine, conjugated linoleic acid, creatine, and endogenous antioxidants which have many potential health benefits.
Other recipes that you may be interested in:
Carnivore-ish Braised Pig Trotter (Pork Feet) Recipe
Delicious and Nutritious Carnivore Meatloaf Recipe
Carnivore Braised Lamb Ribs and Eggs Recipe
Carnivore Beef Liver Strip Recipe
---
Disclaimer: The information in this post is for reference purposes only and is not intended to constitute or replace professional medical advice. Please consult a qualified medical professional before making any changes to your diet or lifestyle. Please check out our disclaimer for more detail.