This is an easy, delicious, and nutritious carnivore meatloaf recipe that is free from bread crumbs, panko, ketchup, Worcestershire sauce, dairy, etc.
Ground beef by itself is not the most appetizing food around but with a few strips of bacon, a bit of liver or pate, and bonemeal, it's both super nutritious and delicious.
Apart from a bit of vitamin C, this simple meatloaf will have all nutrients that your body ever needs, from complete proteins and good fats, to all essential vitamins and minerals including vitamin A, vitamin K2 and calcium.
This is a fool-proof recipe that is 100% animal-based and suits even people who are on a strict carnivore diet.
Carnivore meatloaf recipe
Ingredients
2lb (900g) ground beef
3.5 oz fresh liver (100g) or 3 tbs liver pate (1.4 oz)
3 strips bacon (pasture-raised if possible)
3 medium eggs
1 tbs bone meal (optional)
1 tsp sea salt
1 tsp butter or tallow
Instructions
1. Preheat the oven to 350F (175C). Grease a loaf pan with butter or tallow.
2. Sear the liver on high heat. Rest for a couple of minutes to release the juice. Chop the seared liver into small pieces and blend till smooth.
3. Chop the bacon into small bits and fry on high heat for a few minutes till dry but not crisp.
4. Mix all ingredients (liver paste, ground beef, eggs, fried bacon bits, bone meal and salt) to thoroughly combine them.
5. Transfer the meatloaf mixture into the loaf pan and form into a long log. Press down firmly with your fingers and smooth the surface.
6. Bake for 30 minutes.
7. Rest the meatloaf for 10 minutes. Cut the meatloaf using a sharp knife into thick slices.
8. Keeps the gravy in the loaf pan to serve with the meatloaf.
Cooked meatloaf will remain fresh in the refrigerator for up to 5 days.
You can also freeze it after cooking and it's okay for up to 4 months. To freeze cooked meatloaf, let it cool completely, cut it into desired serving size, and store it in an airtight container to avoid cross-contamination.
If you prefer freshly cooked meatloaf, you can also double or triple the recipe and freeze the premixed meatloaf in the freezer.
Wrap the raw meatloaf tightly with cling wrap and place it in a freezer bag. You can freeze the raw meatloaf for up to 6 months.
Make sure to defrost raw meatloaf completely in the refrigerator and bring it to room temperature before baking.
Below are a few images from my cooking process.
Gather all ingredients (ground beef, liver paste or pate, bacon bits, eggs, bone meal, salt)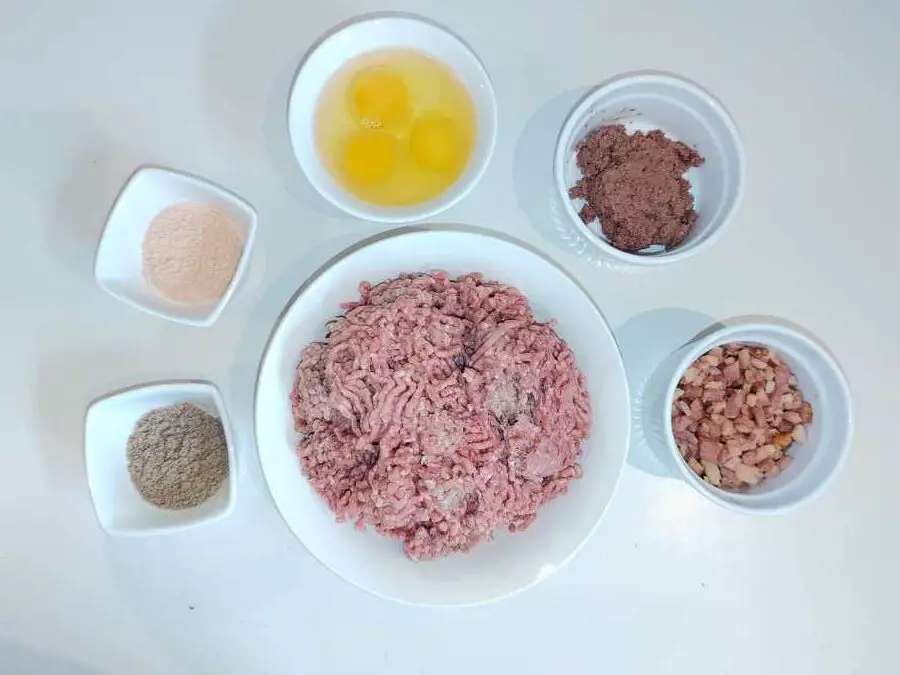 Mix well and transfer the mixture into a loaf pan, press down firmly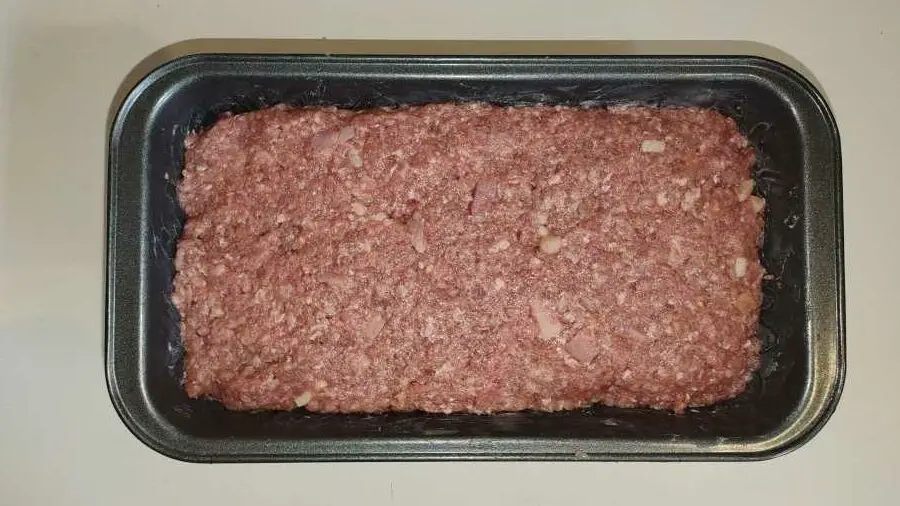 Bake for 30 minutes at 350F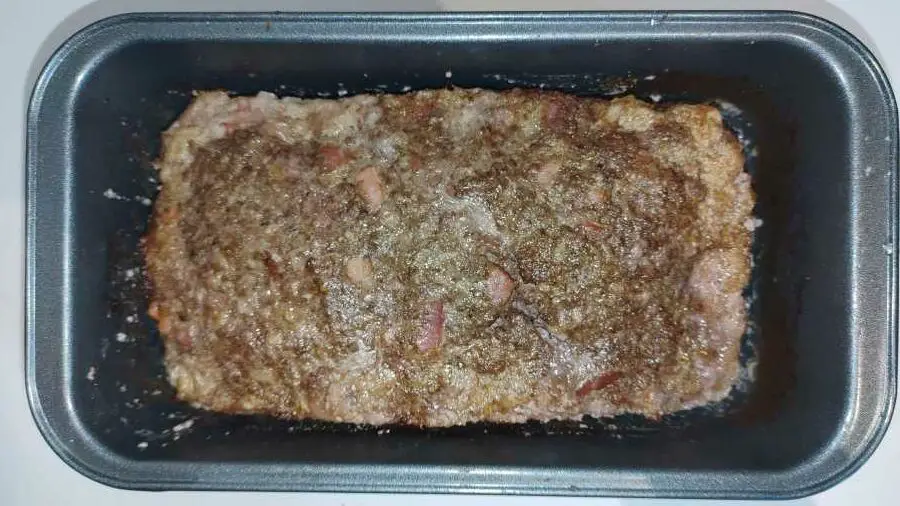 Rest for 10 minutes, cut into thick slices and enjoy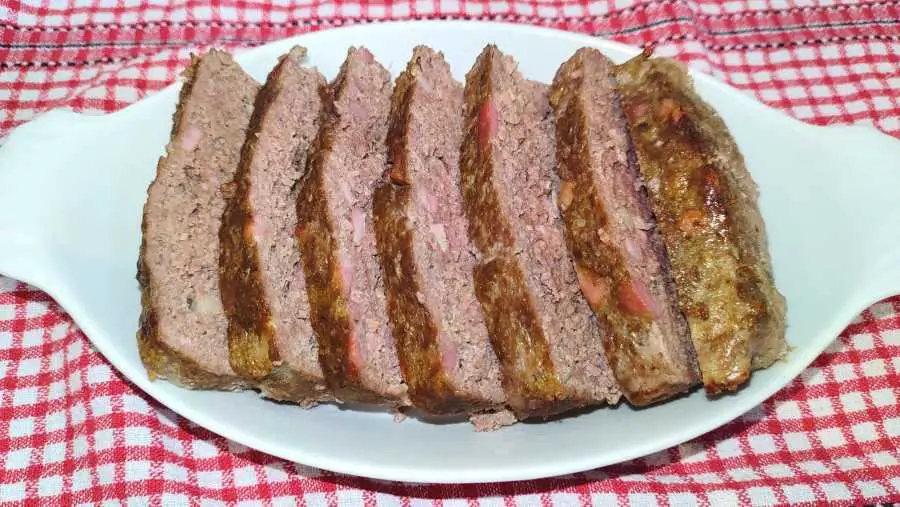 This meatloaf is great for a quick breakfast, main meal, or lunch box. You can even serve it to your non-carnivore guests, they probably can't tell it's 100% animal-based.
This meatloaf also goes great with beef tendon stew which helps add more fat to your diet and makes it taste even better.
Other recipes you might be interested in:
References
Disclaimer: The information in this post is for reference purposes only and not intended to constitute or replace professional medical advice. Please consult a qualified medical professional before making any changes to your diet or lifestyle.