With just three ingredients, this egg and cheese pancake is very quick and easy to make but also super nutritious.
Eggs are truly a super whole food on their own. They are a good source of complete proteins because they contain all nine essential amino acids that your body needs. They are also a good source of many essential nutrients including many vitamins (A, D, E, K, folate, B12, choline), minerals (calcium, zinc, iron, copper, magnesium, phosphorous, and selenium), and omega 3 fatty acids.[1, 2, 3]
Cheese is calcium-rich and a good source of vitamin A, riboflavin, phosphorous, zinc, and selenium. Cheese also has a good omega 3 to omega 6 ratio.[4]
This egg and cheese pancake is almost zero carb, high in protein and good fat, very filling and full of essential nutrients. This is why I make it regularly for my children for breakfast.
A full nutritional profile of this simple pancake is included below for your information.
Content
Ingredients
4 fresh eggs
1 cup grated cheese or 110 gram (≈4 ounces) cream cheese
pinch of salt (optional)
Cheese grated from a block is better than shredded cheese in a bag because shredded cheese usually contains preservatives and other additives (this is what I usually find from my part of town anyway).
You can use any of your preferred cheese. I usually just use cheddar cheese.
If you would like a collagen boost, you can also add 1/2 scoop (≈16 grams) collagen powder to the mix.
If making for kids, you can add optional flavorings like a pinch of cinnamon, a couple of drops of vanilla essence or half teaspoon of dried chives.
The total prep and cooking time is about 15 minutes.
Serving 2.
Instructions
In a mixing bowl, whisk together eggs, grated cheese, salt and any other optional flavorings or seasonings for one minute. If using cream cheese, put all ingredients in a blender and blend until smooth.
Heat a non-stick frypan on medium heat.
Pour the desired amount of the pancake mix into the pan just enough to coat the pan. Flip when the bottom side is golden and cook till the other side is also golden.
Serve hot as is or with additional toppings such as honey.
Illustrations
You just need three ingredients: grated cheese, eggs and salt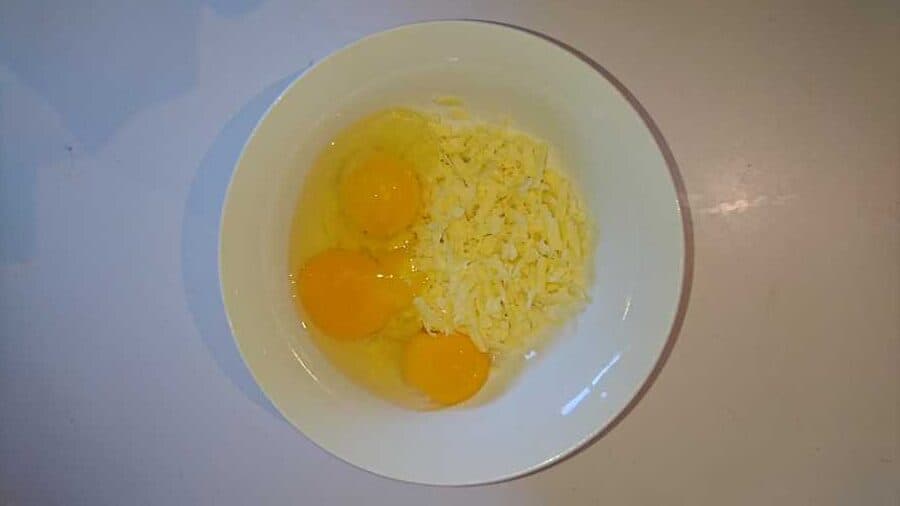 But add optional flavorings that you like or can tolerate. Here I just added a pinch of cinnamon for the kids.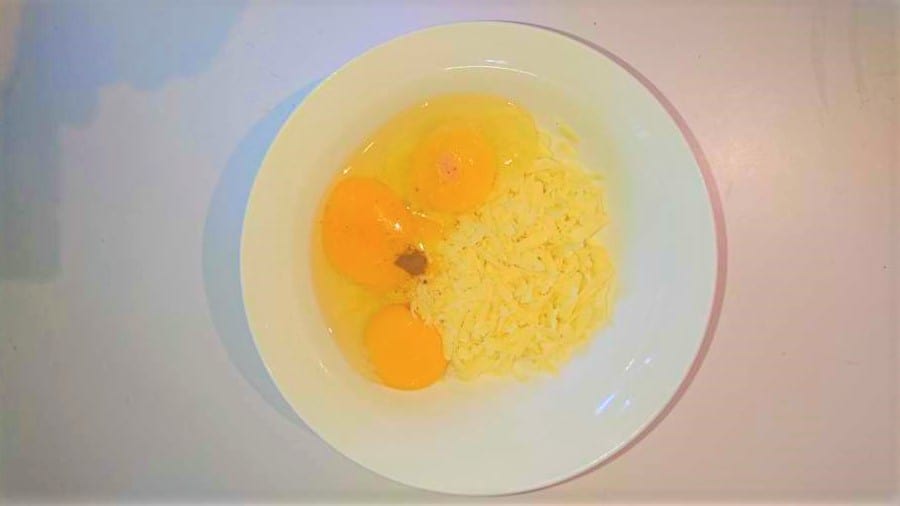 Whisk all ingredients together (you can get your children to help with grating and whisking tasks)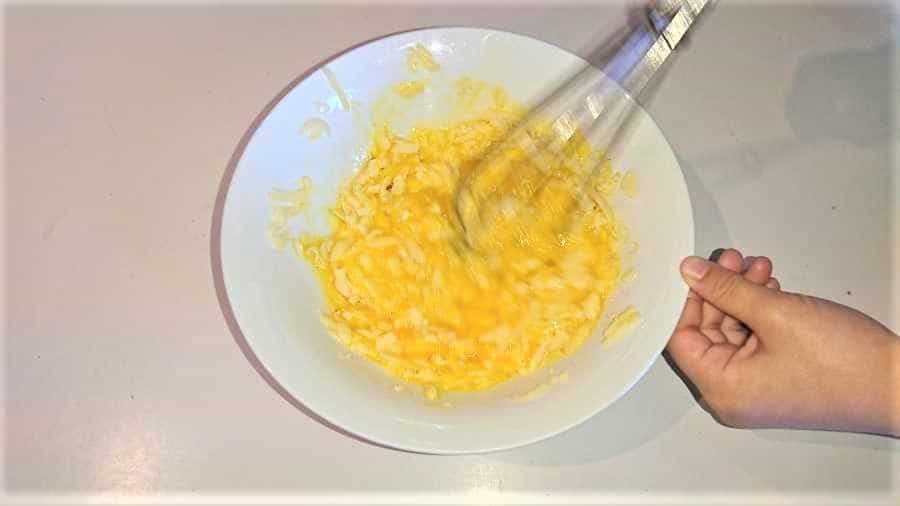 If using cream cheese, blend till smooth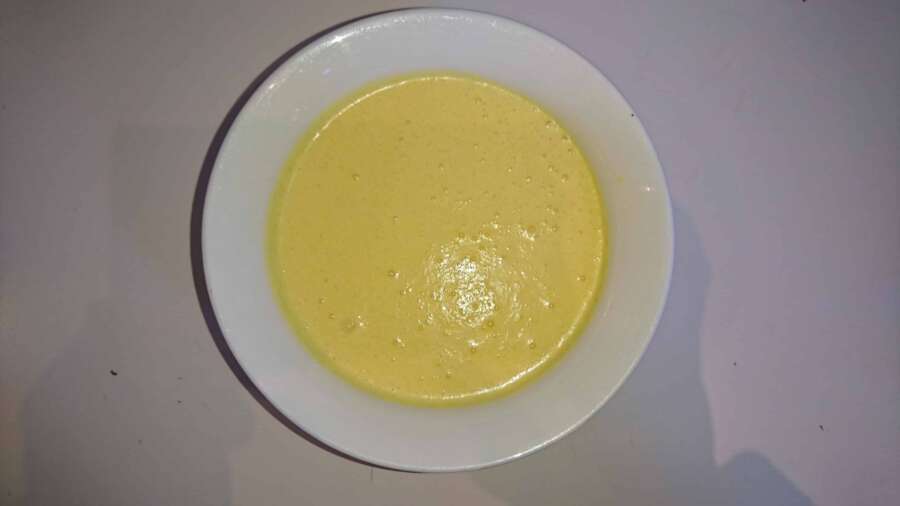 A mini pancake pan can be very handy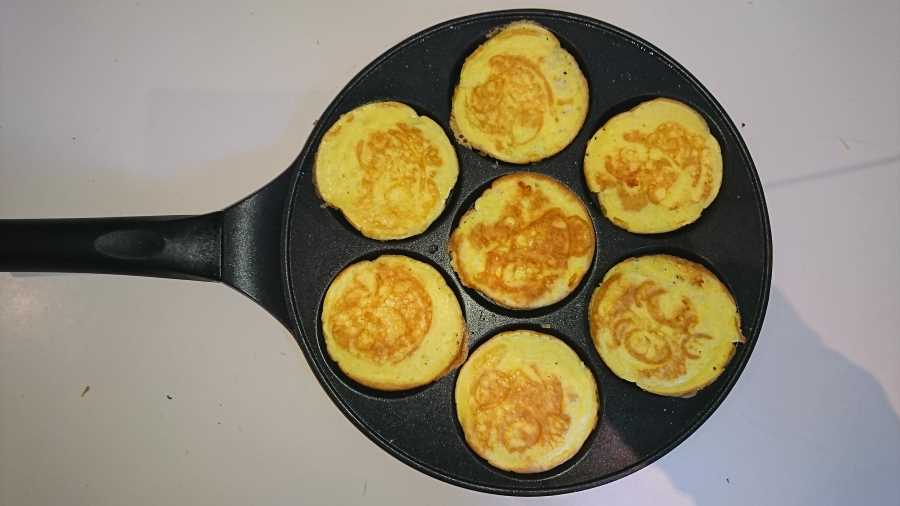 Finished product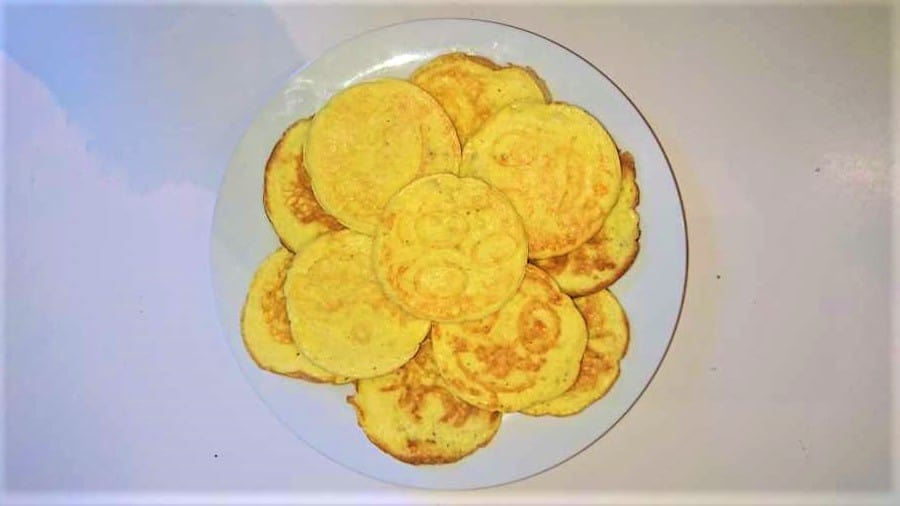 You can drizzle with a bit of honey or add other toppings you like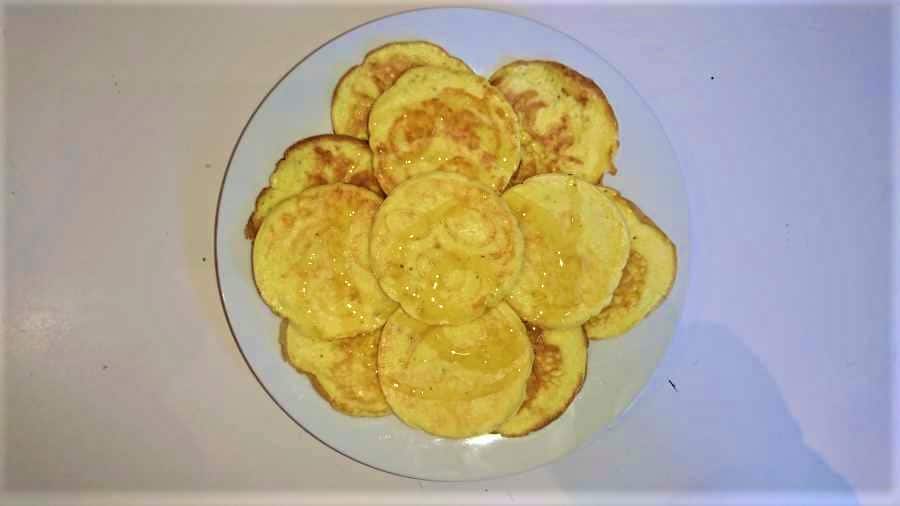 If you don't have a mini pancake pan, just use an ordinary non-stick frypan and make bigger pancakes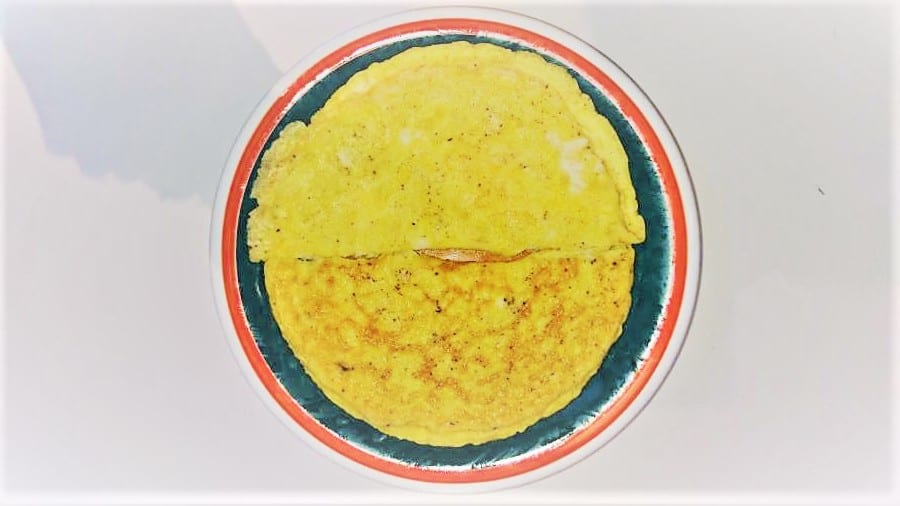 Nutritional content of this egg and cheese pancake
Here is why this egg and cheese pancake is a super nutritious carnivore breakfast.[5, 6]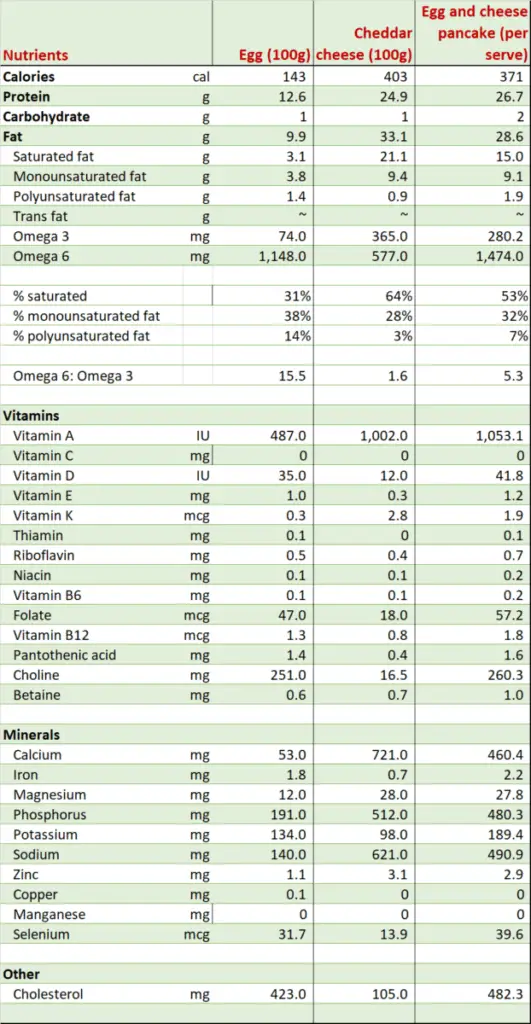 Other nutritious carnivore diet recipes
Disclaimer: The information in this post is for reference purposes only and not intended to constitute or replace professional medical advice. Please consult a qualified medical professional before making any changes to your diet or lifestyle.