If you are on an animal-based diet and can handle a bit of herbs and spices, check out the delicious Korean style oven-baked lamb rib recipe below. It uses very few seasonings but still delivers a remarkable depth of flavor thanks to extended marination.
Lamb ribs have a high fat content so if you are looking to lose weight with a carnivore diet or an animal-based diet, eat lamb ribs sparingly. However, if you're aiming to increase your intake of healthy fats, this dish can be an excellent option.
Ingredients
3 pounds of lamb ribs
1/4 cup soy sauce (choose naturally fermented soy sauce that is free from artificial flavours, colours or preservatives)
2 tablespoons honey
2 cloves garlic, minced
1 teaspoon sea salt
1/2 teaspoon ginger, minced
1/2 teaspoon black pepper
1/2 teaspoon chili flakes or chili paste
2 teaspoon sesame oil.
Instructions
In a bowl, combine the soy sauce, honey, minced garlic, minced ginger, black pepper, chili, and sesame oil. Stir well until all seasonings are well combined
Place the lamb ribs in a shallow dish. Pour the marinade over the lamb ribs, ensuring they are evenly coated. You can also chop the lamb ribs to small pieces which allow the seasonings to penetrate the meat better. Cover and marinate overnight
Preheat your oven to 300°F (150°C)
Place the marinated lamb ribs in a baking dish covered with foil. Bake for about 2 hours or until tender. Turn the heat up to 375°F (190°C) and bake for another 20 minutes to caramelize the lamb ribs
Remove the lamb ribs from the oven and let them rest for a few minutes before serving.
This easy oven-baked Korean-style lamb rib recipe delivers tender and delicious ribs with just a few simple seasonings.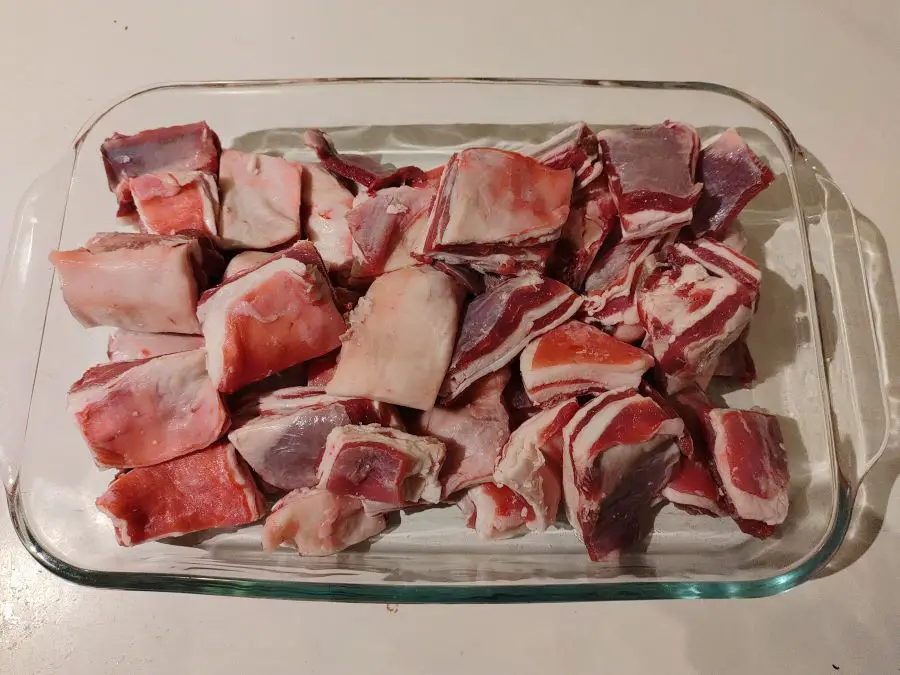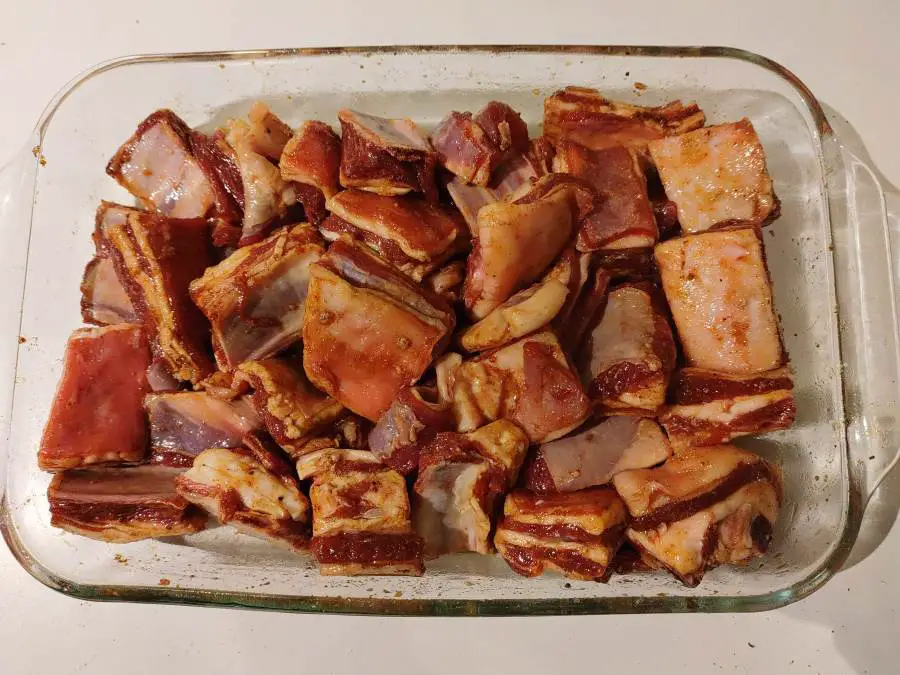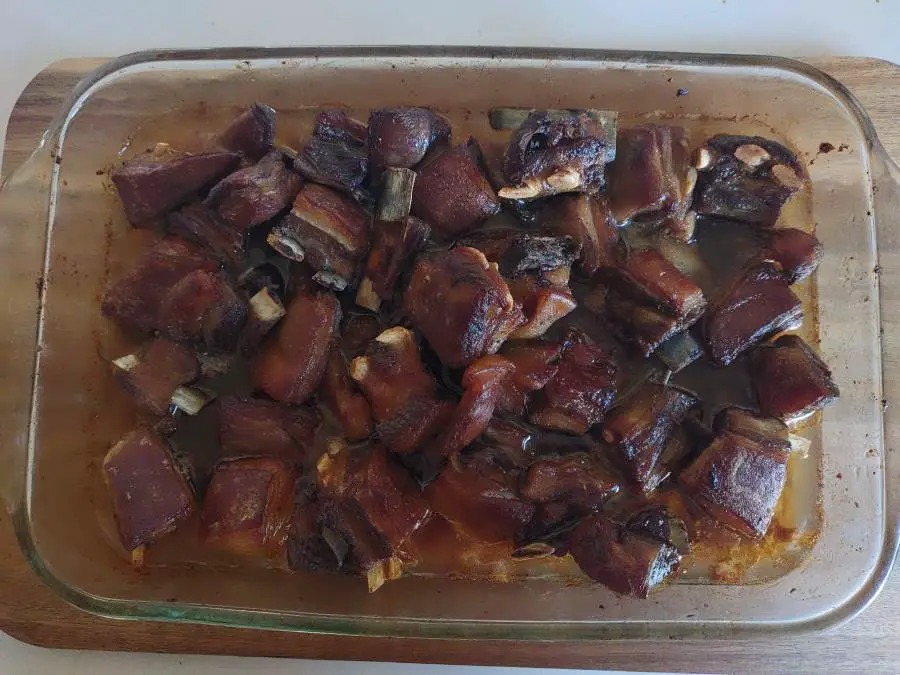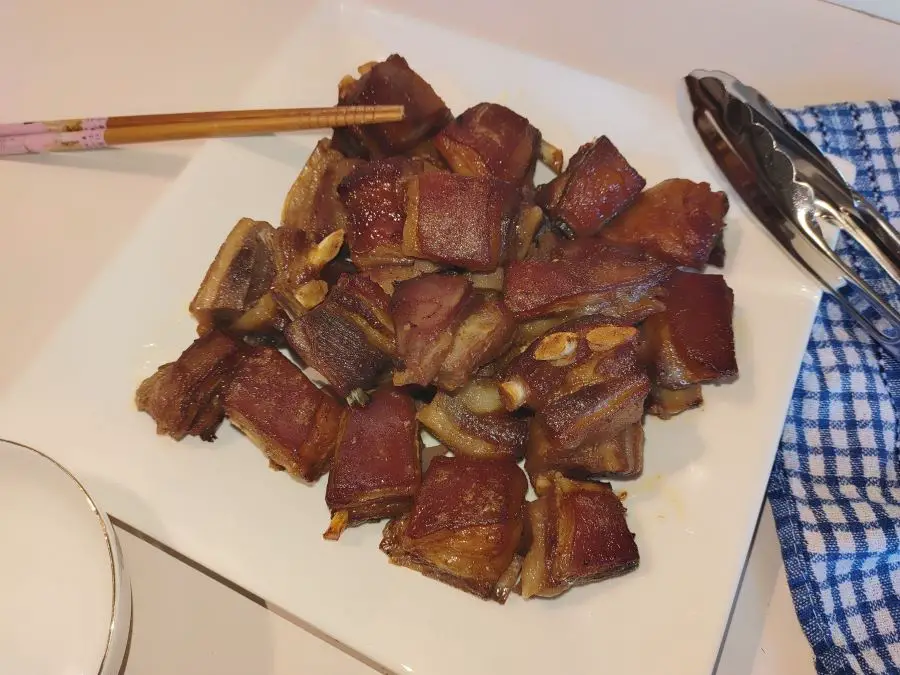 Other posts you may be interested in:
Animal-Based Beef Liver Jerky Recipe
Delicious Homemade Corned Beef Tongue
Carnivore Beef Liver Pate Recipe
Super Nutritious Carnivore Meatball Recipe
Carnivore Sticky Lamb Ribs Recipe
Carnivore-ish Slow Roasted Lamb Shank Recipe
Disclaimer: The information in this post is for reference purposes only and is not intended to constitute or replace professional medical advice. Please consult a qualified medical professional before making any changes to your diet or lifestyle. Please check out our disclaimer for more detail.